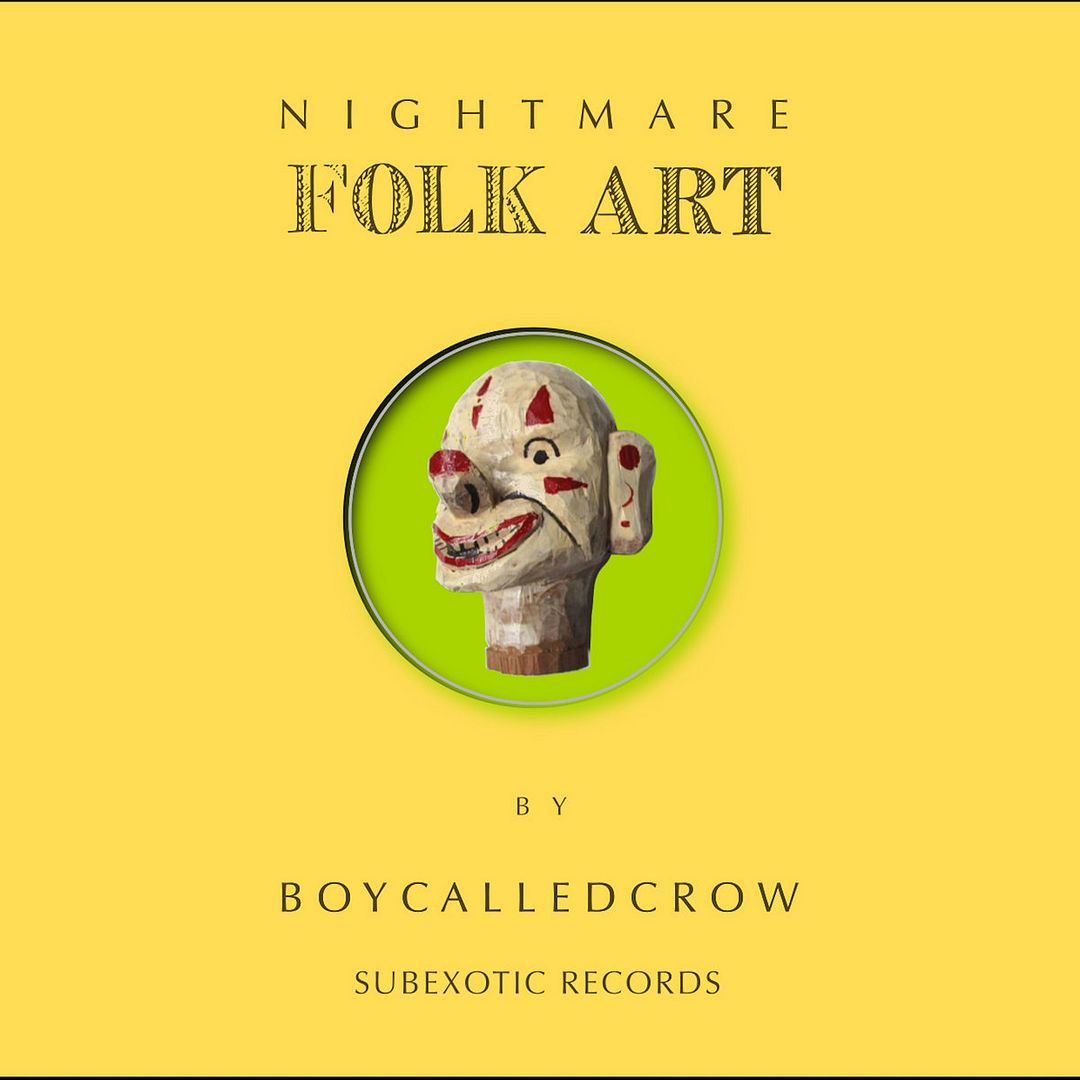 https://boycalledcrow.bandcamp.com/album/nightmare-folk-art

This album begins with acoustic melodies which become more like electronic video game sounds on the second song. "Be More Kind, Like Frank" has these slip tones which turn into this magical ride complete with the pounding percussion. The sound can be spatial, as if ringing throughout space even as much as taking up the entire atmosphere.
Deep tones come cutting through and it begins to feel as if we've gone underwater. This all feels like a war until we switch gears to "Sister Poppy is a Good Girl", which is more ambient ringing and just relaxing. Strings come in to really set the mood. The sound just rises, so angelically and also somehow like The Verve. These sounds seem to find a way to blur between electronic tones and guitar notes.
A big orchestra feel on "So So So, Sad" before a video game / pinball machine glitching feel on "Silly Song", with those deep ocean orchestral blues. Steady beats on "Easy Tiger" set the pace as it feels like the world is falling apart around them. As we reach the end with "Happy Folk Star", it seems to combine a lot of the sounds building up to this moment and it leaves me feeling calm, somewhat electronic and somewhat folk.