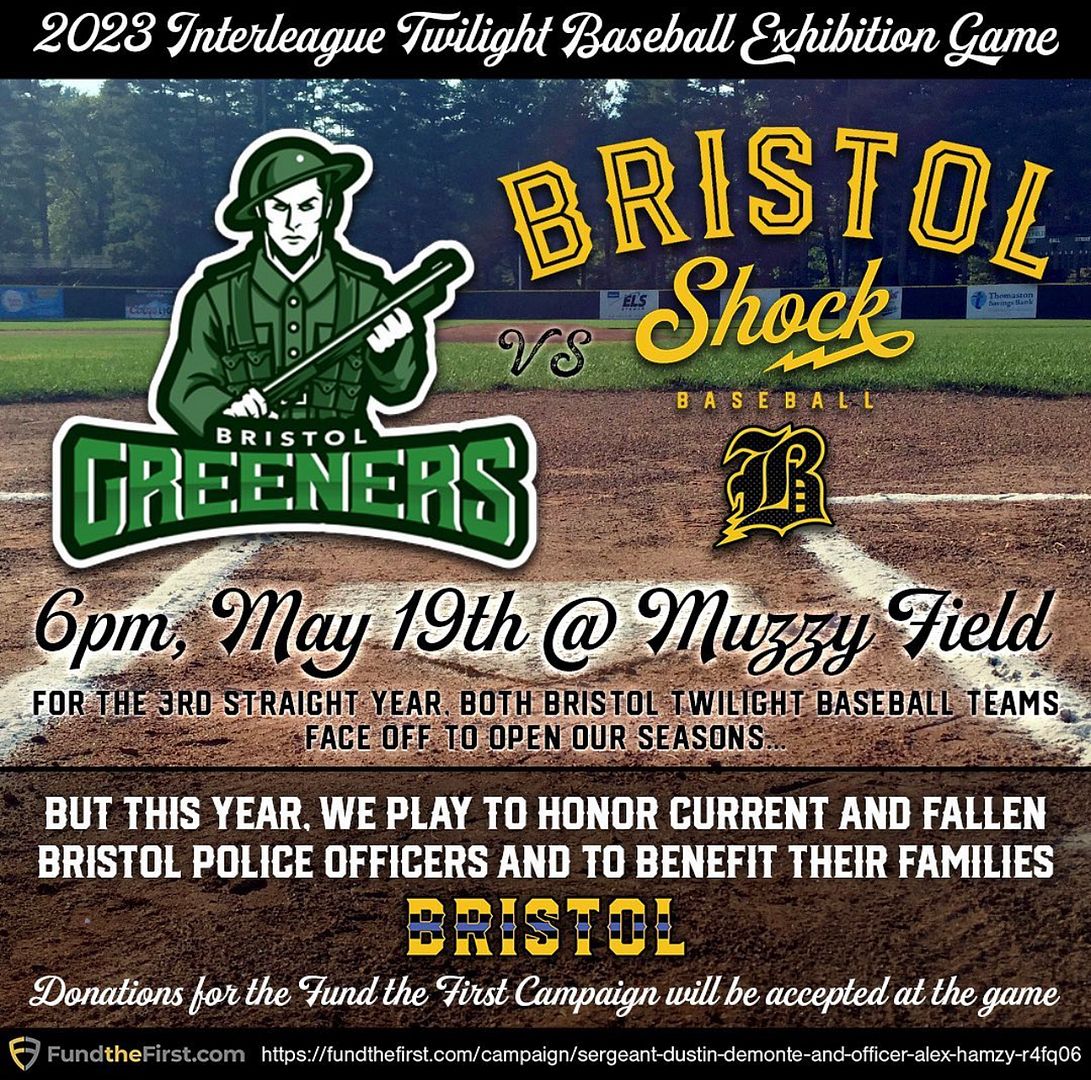 https://www.connecticuttwilightleague.com/

Additional photos can be found here :::
https://www.facebook.com/media/set/?set=a.1249581775772041&type=3

There are a lot of places in Connecticut but few feel as special to me, on a personal level, as Bristol does. Prior to the pandemic, on a free museum Saturday, Quentin, my dad and I took a tour of Bristol through many different places and I probably know more now about Bristol than I do just about any other place in this state. From Star Wars to the Carousel Museum to Muzzy Field, Bristol is just one of the top places to see in Connecticut.
The two main twilight baseball leagues in Connecticut- the Greater Hartford Twilight Baseball League (GHTBL) and Connecticut Twilight League (CTL)- both have teams based out of Bristol and so they came together in this game to play each other as an exhibition. The CTL had their season start this week while the GHTBL has their season start a few days after this game, so it feels like perfect timing.
This game started with the Bristol Greeners giving up three runs right in the bottom of the first inning. It might have felt like they were defeated at this point, but then the Greeners put up five runs in the third inning to give them the lead. The Bristol Shock would get one run back in the bottom of the fourth and then another to tie the game in the fifth and that's where it would stay, at 5-5.
Both teams sort of threatened to score more runs but never did. It made for an interesting game though because for the last three innings it felt like it was anybody's game, both teams had those bursts of offense you just had to be aware of as their opponent, and so it really did feel like at any moment in the game one team could get that key hit which brings them out on top.
If I had to award a player the honor of being player of the game here, it would be number 9 on the Bristol Greeners. In the third inning when they had their five runs put up, one run came in with the bases loaded and then number 9 hit this huge shot to center field over the Bristol Shock player's head and got a triple while clearing the bases. He would also score himself to put up the fifth and final run, so overall he was the key to a lot of the Greeners offense.
This game was also special because the two teams and two leagues came together and decided to make it about the Fund the First Campaign. You can read the story of two Bristol police officers and donate here, but this was just another way to bring this whole community together. Even though this game ended in a tie, everyone showing this support and coming out really meant that Bristol wins.