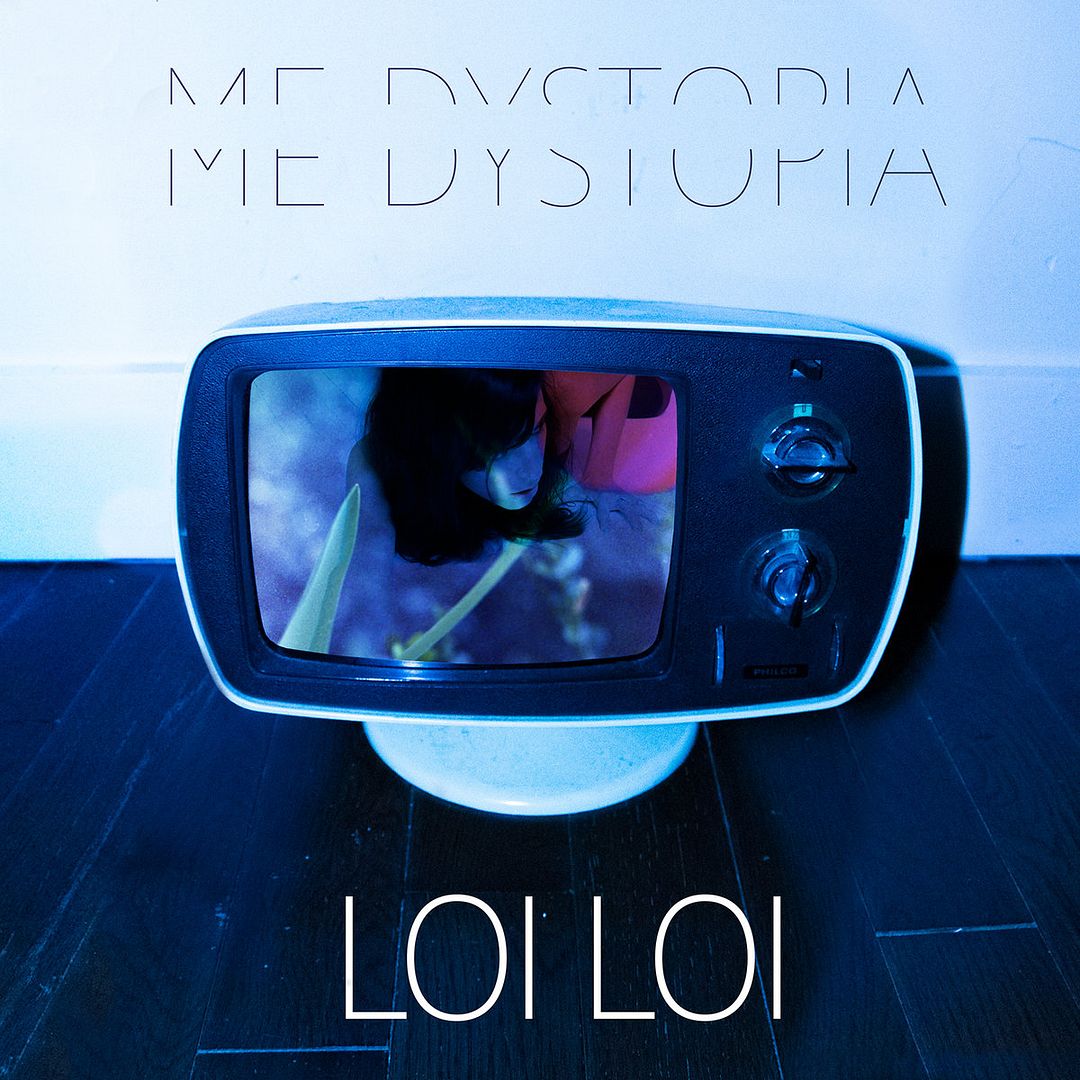 https://loiloi.bandcamp.com/album/me-dystopia
//
If I've learned anything in my lifetime it's that everything is connected. I don't mean that everything happens for a reason, though I also believe that. I mean that if you were in high school and a star basketball player headed for the NBA and there was a star basketball player in your same school or a rival school also headed for the NBA, you might go off to different colleges, but could eventually meet again in the NBA. Greatness always finds greatness.
I was excited to hear "Me Dystopia" because of the BLIGHT. Records involvement with it. Then I looked at the songs and the final one is a remix of the first one by Andee Blacksugar of Black Sugar Transmission. Like I said: greatness finds greatness. This is the only type of family reunion I ever want to be a part of. So if the label and remix won't influence you to listen to this alone, fear not! For I have words which might convince you (I hope)
This starts with those drum machine beats which remind me of "How Does It Feel" but I'm not sure if it's more of New Order or Orgy. It's trippy / dancy and has elements of Human League within. There are these oh-whoa-whoa-whoa-oh-oh's which remind me of pop but overall it remains electronic enough that it's not too poppy and therefore I can listen to it without wanting to rip my hair out.
There is an electronic horn feel on "The Only Girl" and I'm guessing a lot of major labels that churn out overly produced pop hits wouldn't want you hearing this because it sounds much more organic and just better overall. With big blissed out beats I can also sense a jazz influence in these songs. "Silver Light" is a darker pop and I just love these beats and think you will be infected by them as well.
Never afraid to show off the musical stylings, "Kaligula" is instrumental while "Do You Want to Start a War?" feels a bit more like Delta Dart and just has that "big single" vibe written all over it. The last song (before the Andee Blacksugar remix) is the titular track and it starts off with these big vocals and beats like explosions. I'm not sure if there is a genre for this yet and if there is I would like to know, but this is somehow electronic dance music for the apocalypse, a sense of "Hey, the world is ending tomorrow so let's live it up with big beats tonight" Not wasting any moment is always something I can get behind.