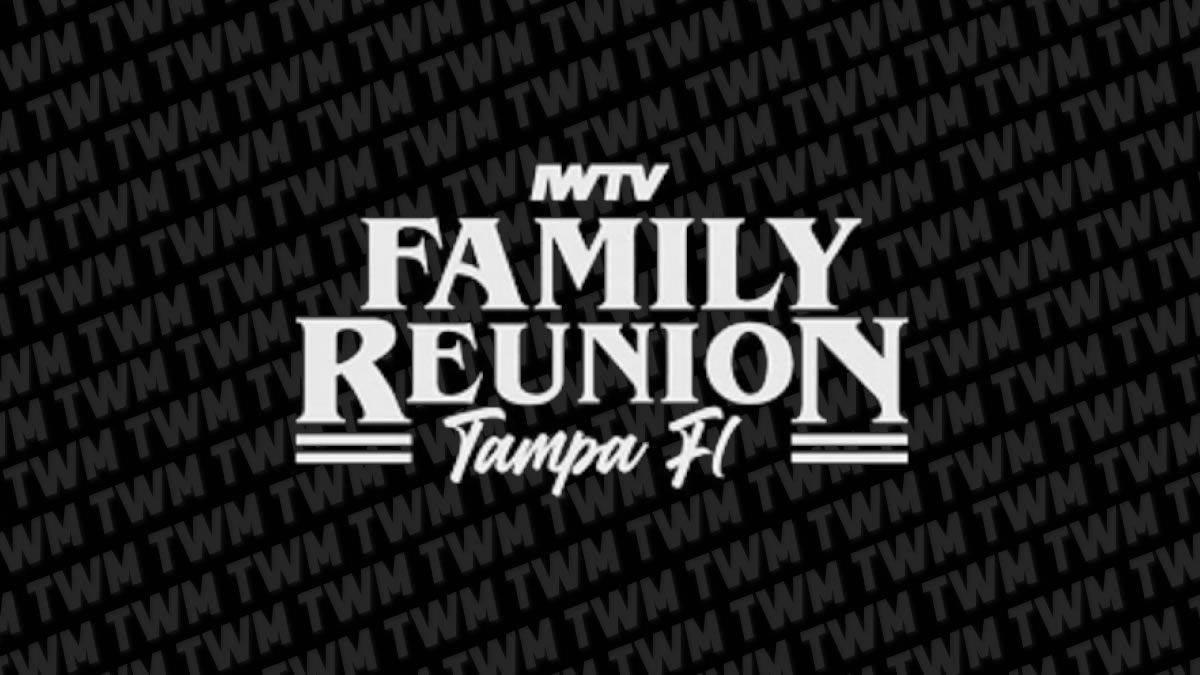 https://independentwrestling.tv/

During the first full week of April in the year 2021, WWE presented two nights of NXT Take Over, two nights of Wrestlemania and probably some other stuff. This isn't that story. Enough people will tell that story. This is the story of some of the other wrestling which happened during this week. I'm going to try and do my best to write about every event in the order in which I watched it as opposed to the order which they aired (those midnight spots get me) but I also feel like something needs to be said about what IWTV is doing as well as GCW.
On one hand, you could watch wrestling shows as part of The Collective by GCW and on FITE TV. These shows had an individual price point and also a bundle deal if you bought them all. I purchased five of them and the ones I did buy were $12.99-$13.99 and tended to give me a $3 credit each time so I got the fifth one for free. At the same time, IWTV did fifteen events in the same amount of time and they could all be streamed as part of your IWTV subscription, which is just $10 a month. I don't feel like there is really a GCW vs. IWTV war though because a lot of the wrestlers appeared on both and I feel if there was a war the wrestlers would choose sides.
I try to support wrestlers more than promotions and what not, so my schedule for watching jumped all over the place when I'm sure some people either just put on IWTV or FITE TV and let it go the whole time. I officially started everything off with this Family Reunion show and it was the perfect place to start. I often like to compare wrestling with music and in this case the Family Reunion would be like a mixed tape or CD compilation you would get from a record label. These matches featured a sampling of promotions and wrestlers you could find on IWTV and so if you felt so inclined, you wouldn't just be able to find more matches by a wrestler on IWTV but the entire promotion.
This all started with Boomer Hatfield, Erica Leigh & The Boar defeating A Very Good Professional Wrestler, Matt Makowski & Travis Huckabee. This match was a representation of Camp Leapfrog (which I love) and while Matt Makowski is out winning tournaments, AVGPW is the Camp Leapfrog Champion and in that sense I think Travis Huckabee might be a little overlooked but he's got just as much talent as the other two and this trio is just who you would want on your side in a fight.
I haven't seen Daniel Makabe for a bit, so it was nice seeing him defeat Jaden Newman, who I've seen on IWTV a little bit lately. In a match to represent Olde Wrestling, Will Wrestle defeated Judge Hugo Lexington Black. I watched one Olde Wrestling show on IWTV and I really did enjoy it. Wheeler Yuta became the number one contender to the IWTV Championship over Adam Priest, who seems to be everywhere now as well.
I wasn't sure what UWFi Rules meant but I decided to watch one of the Paradigm Pro Wrestling shows recently (mainly to see Tom Lawlor vs. Lord Crewe) but it's basically like a fight club so I became an instant fan. Seeing Dominic Garrini representing this style with a win over Robert Martyr was much appreciated. Nurse Ratchet has to be my new favorite wrestler coming out of this show and I'd really like to see Funny Bone and The Super Beast going everywhere as well now. Willow Nightingale was on the losing side of this trios match (Hoodslam!) but it would not be my only time seeing her this weekend.
In the shocking moment of the night, John Wayne Murdoch defeated Jake Crist for the IWA-MS Heavyweight Championship. Since leaving Impact Wrestling, Jake Crist has been on this mission to prove he belongs, so this title loss is huge for him. But you know what? I watched IWA-MS back in the early '00's and I feel like I just keep looking for a reason to get back into it. JWM as their champion is reason enough for me. (And yes, IWA-MS is on IWTV!)
The main event of Part 1 saw Lee Moriarty defeat the Cassandro Cup winner Edith Surreal to retain the IWTV Title. This is where it's all connected but not. If you want to dive deep, you can go back on IWTV and watch the Cassandro Cup. If you don't want to, hey, no problem, it won't take anything away from what I felt was the match of this card for sure.
While I feel like Part 1 went hard, Part 2 showed me more wrestlers I didn't know. I think there are two sides to IWTV: the events which I watch and those which I don't. Part 1 featured wrestlers I felt more familiar with while Part 2 was more new-to-me names, which is still always fun to see who is going to win me over. It started with a scramble which had MV Young in it and probably some others. This was actually a tag team scramble as I check Cage Match, but whenever you have this many people in the ring at once it can get confusing as to who is who.
Mysterious Q hs been doing things in Texas and I just recently got into the Texas wrestling scene (shout out New Texas Pro! Shout out Heavy Metal Pro!) and seeing him on this show was great. Arik Royal also successfully defended the ACTION Title he recently stole from AC Mack and you can totally go see all of that on IWTV right now. I felt okay seeing Alex Kane and Bryan Keith and if you want to see more of Bryan Keith he also recently had a match in Heavy Metal against ACH. I had to go pick up Quentin so I caught Gary Jay vs. Billie Starkz on the flip side but they went all out.
Derek Neal retained the New South Title against Cabana Man Dan but I have to say Cabana Man Dan is... different. I remember seeing CMD some time ago and he just looked so happy to be there, like a babyface, and now he has longer hair, a beard and just looks like a maniac. It's great and I think he's really upped his game too. Also, I fully expect Derek Neal to be one of those names you come to know within the next year.
I was hoping to see Kevin Ku capture the C*4 title from Daniel Garcia. I love C*4 though, so just seeing them represented was worth it. This was one of those dream matches, as well, between two dudes who can just go. A Very Good Professional Wrestler lead a team of Daniel Makabe, Tre Lamar and Wheeler Yuta against Dan Champion, Arik Cannon, Jigsaw and Lucky 13 in a somewhat clunky main event. This felt like "Hey, we want all these names on this card but don't know what to do with them" and this show probably could have ended after the Garcia-Ku match.
While you could watch this as a subscriber to IWTV (like I am) you also could use any number of different promo codes to get five days free. That means you could- technically- watch all 15 of these events over the week within a five day period without paying a dime. So, in some ways, this was an attempt to get you to pay the $10/month for IWTV. I feel like subscribing to IWTV just to watch one promotion is worth the $10/month. But I watch so much wrestling during a month now that sometimes I end up paying only $1 or less per show and that is not a bad thing because the quality never seems to suffer.