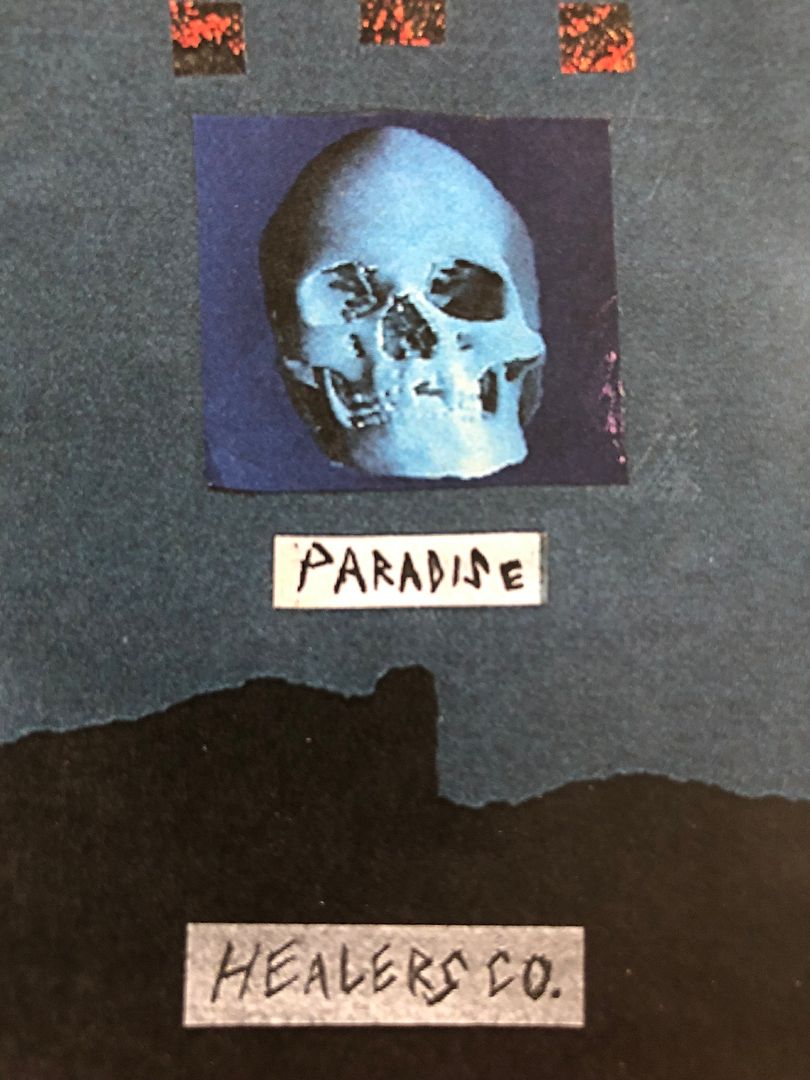 $5 //
https://healerscompany.bandcamp.com/album/healers-paradise
//
This starts off quietly, with a slow build and it feels hollow. There are some bugs floating around and just little sounds like that within the ether, but mostly this just has that air about it. Whirrs come through to where it feels rather alien, and then these vocals come in like moans more than singing, primal more than words. In this weird sense, I think of this whole song as being like the beginning of the Earth, the birth of creation.
Ambient now, spoken words come through on the next track with these space synths. It feels like a transmission from a spaceship, a vessel out there reporting in. Loud glitches turn tribal and then we are taken into this ringing, like a triangle. Singng comes out with this and it feels a little bit like Daniel Johnston. There is a definite strumming in here with the words forming and then you can even feel like there are drums.
Sharpness kind of like a modem takes us into these warped strings now. The vocals return and this is such a strange song but it feels like a cross between the first two so it works perfectly for Healers co. It gets screechy like hamsters in the wheels and then we're hearing about sorrow.
On the flip side we have sharpness wrapped inside broken down acoustic melodies. The vocals return, if only slightly. This brings about some heavy drumming and lovely guitar strumming. The vocals kick in and make me think of Violent Femmes. Water can be heard running. The changing frequencies bring that fun number to an end.
Quieter waves of distortion ring through now. Little electric pings come through now. There is a shaking behind this as well. It can pick up the pace to where it feels like walking almost, but I just imagine a form of percussion shaker. Vocals come through now but I'm not sure what they're saying as this song has a more spiritual feel to it.
And then it all becomes dark rock n roll with the words "And that's a fact". This fades and another song starts with tones and static, an audio clip about someone being the happiest playing music, and there is a certain vibe to this song as the vocals come in deep and dark as well. There are some pretty loud beeps in here as well. This song is about guitar strings and whistles in many ways.