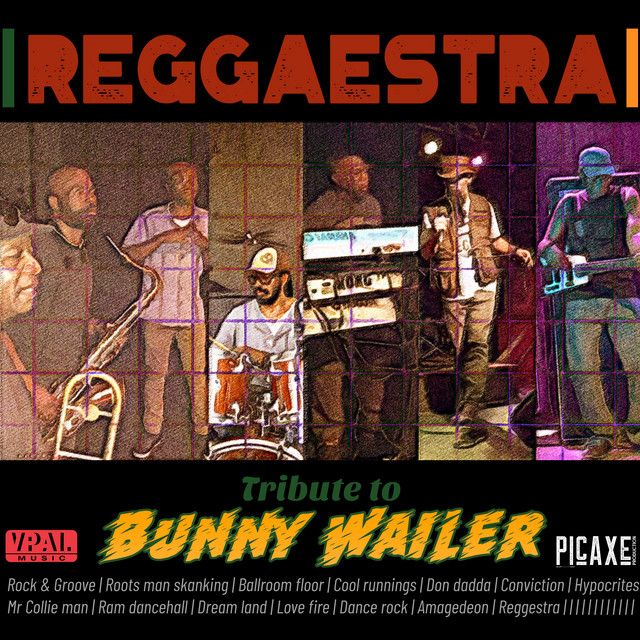 https://open.spotify.com/album/6ubo6DxNKR4ZJGQ2OCPU8P?si=oG6yBZMbR9iXhAXWYfQEOw&dl_branch=1&nd=1

This album doesn't just feel like a typical collection of songs or your every day tribute album. This album was created by The Reggaestra (with Picstitch on vocals) to celebrate Bunny Wailer, who at the time was in too poor of health to perform but has since passed away. To me, this just becomes one of those definitive reggae albums because of the ways from which one can expand from it but also just the sound itself found within these songs.
Every day at 4:20pm the local alternative radio station here (Shout out Radio 104) does what they call "Mandatory Marley" and play a Bob Marley song. If you know more than three Bob Marley songs I think you owe it to yourself to explore the music of Bunny Wailer, who was among the original Wailers. Bob Marley was not alive for very long after I was born, but Bunny Wailer made it until 2021 and I think that needs to be celebrated more.
Growing up in Connecticut, I feel a special connection to ska music because of artists like Spring Heeled Jack. This made me feel closer to reggae (because ska and reggae are like close cousins) and as such with the horn section this album really feels like you could get out and dance to it in the same way you might The Toasters or The Pietasters. Back when my record collection was mostly ska, this album would've fit right in.
From the opening track- "Rock and Groove"- describing how the radio just labels everything as R&B now to "Roots Man Skanking" making you get up and dance, this album is not only a perfect tribute to one of the greatest and perhaps most influential musicians of all-time but it is also just a great stand alone album. If you put this on knowing nothing about Bob Marley or the history of reggae, you could still find a lot of joy in these songs and I think that's one of the most important aspects of music. Having the context is important and good, but it is not necessary for listening and loving.