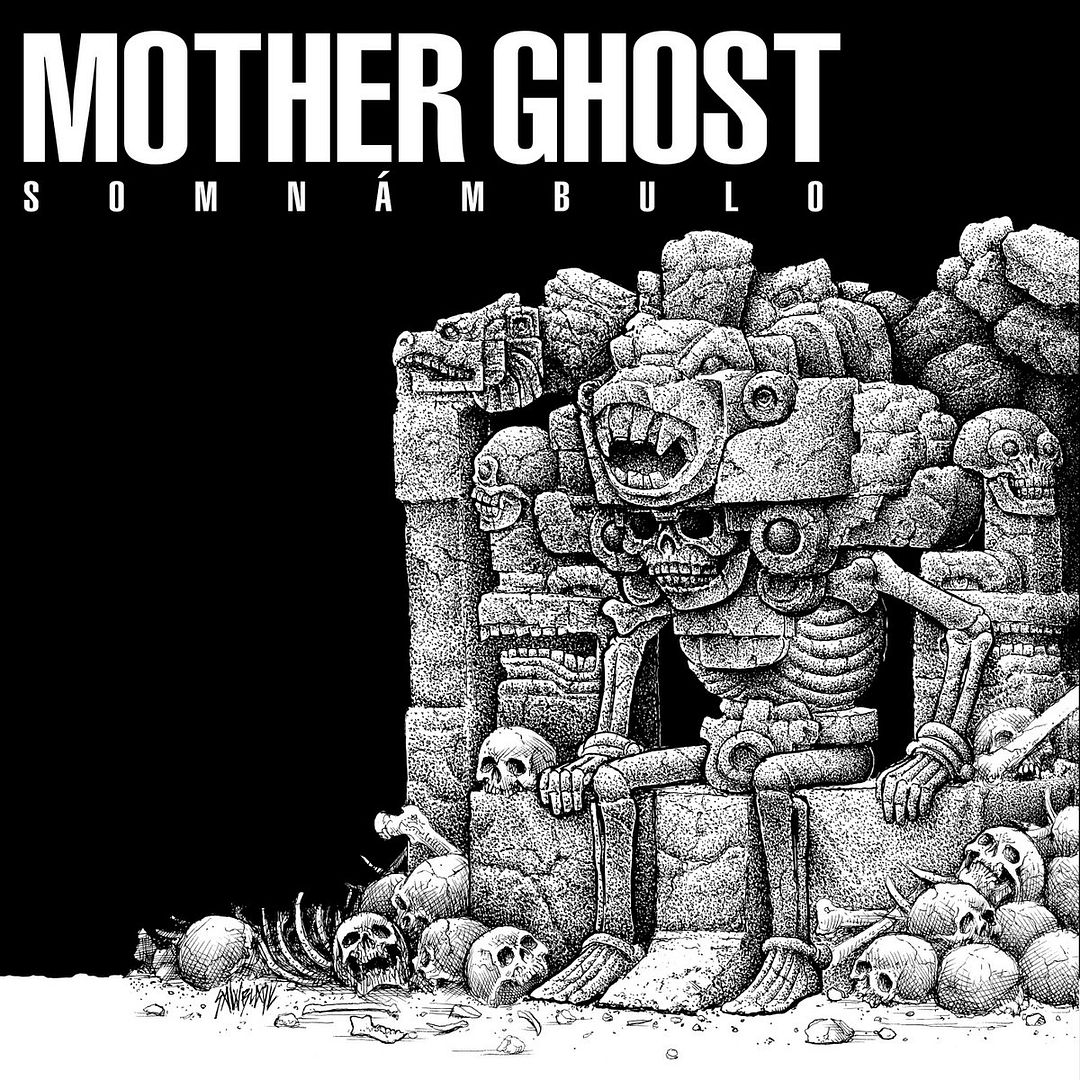 https://mother-ghost.bandcamp.com/album/somnambulo

When listening to Mother Ghost there are two different sounds which come through, thus merging together to form a brand new rock sound. There is this distinct sound of post punk, which makes me think of such mainstream artists as Neon Trees and The Killers but with something else mixed in. There is also that experimental indie rock vibe as I can hear artists such as Modest Mouse and Brazil come out.
On "La Petite Morte" there is a strong bass line and it almost becomes funk. That is followed up by "White God" which has a certain Twenty One Pilots way about it. But then when we get into "Brundlefly" there is a definite old school synthwave sound as the synths just seem to take over. This, in turn, leads us to "Waves", which has a Franz Ferdinand dance way about it. "Avarice" gets dark near the end and while "Criminal" can get screamy, "Raices (dirt)" is a big more of electronic dance.
The lyrics are really something to pay attention to, as fast paced as these songs might be. On the first song there are the lines: "We're not wanted / But we don't care. / We're not leaving / We still call this home." Based on the title "Hiding in a Dumpster Waiting for ICE Agents" this just makes me think about the idea of how no person should be illegal. This idea is also revisited during the last song. Though this feels like a politically charged album in that way (and you should take note of it) not all of the songs are that way.
I had to pause the titular track because even though it is this nice indie pop number you can hear something else going on behind it (on my laptop I thought I had another tab open and playing) This song also offers up the highly relatable lyrics: "All my friends / I push them away / I don't need them / I'm all alone / It's all my fault". Whether you want to take a political stance or just a look at your own life choices, Mother Ghost has crafted the essential album to do just that.