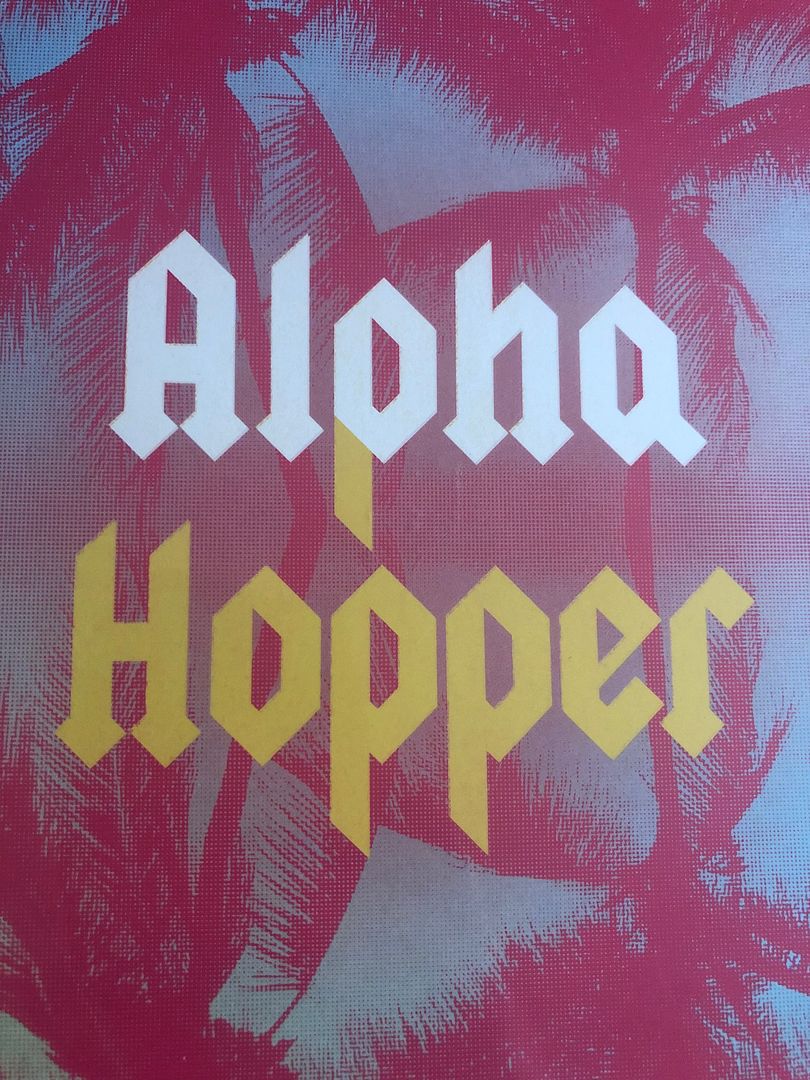 $15 //
Edition of 300 //
https://alphahopper.bandcamp.com/album/aloha-hopper
//
I would like to take a moment, if you will allow me, to tip my hat to the publicists of the world who are doing good work. While I can spend sentences upon sentences which become paragraph after paragraph describing music to you, they often times have to reduce an entire album to "FFO" and then three or four different artists. This is particularly true of Alpha Hopper, who if I had to do PR work for I would probably just say something dumb about Dennis Hopper and then joke about Doc Hopper and hoped people got the reference.
There is this great back and forth distortion on "Once Again With Feeling". This album brings out thoughts of Period Bomb, Joan Jett, Birthing Hips, Christiansen and At-the-Drive-In. In a broad sense you could call it indie rock with aspects of punk, but somewhere in between that indie rock sound and hardcore/punk attitude is where this music is and that just so happens to defy genre and pure comparison as well.
I'm thinking of Garrison for some reason. This one is wild. It's driving. "You Eat" has this punk feeling somewhere between Refused and The (International) Noise Conspiracy. As I've spent time listening to "Aloha Hopper" and "WHAT?" by Throwaway, I can hear some similarities (might as well put Megafauna in here too) but I'd really like to see some kind of split 7" single with Throwaway's "I Work" on one side and Alpha Hopper's "You Eat" on another side.
"Whatever Winter" is a winter themed song, oddly enough, and I think that you can easily get into this music because it just makes me want to move so I try to focus on the lyrics and then "Pancake Girl" comes on. This is actually full of that cool, crawling guitar riff. It makes me think of "Adventure Time" because the lyrics are about a Pancake World and I can only think of it in a similar way. This definitely needs an animated music video at the very least, but some kind of crossover with Tori Amos with Pancake Girl vs. Cornflake Girl would be excellent as well.
"Line In/Line Out" has a nice instrumental breakdown like Local H while "Blood Test" is really fast. As we near the end I begin to think of Slothrust as well and just realize that there needs to be this genre only it'd be more of a non-genre. What it would be is an artist who makes me think of these other artists, who mostly used to just be Period Bomb and Birthing Hips but now the list is growing with artists like Throwaway and Slothrust. Alpha Hopper will help that list to grow as well, so perhaps it is less of a genre and more of a movement, a revolution.