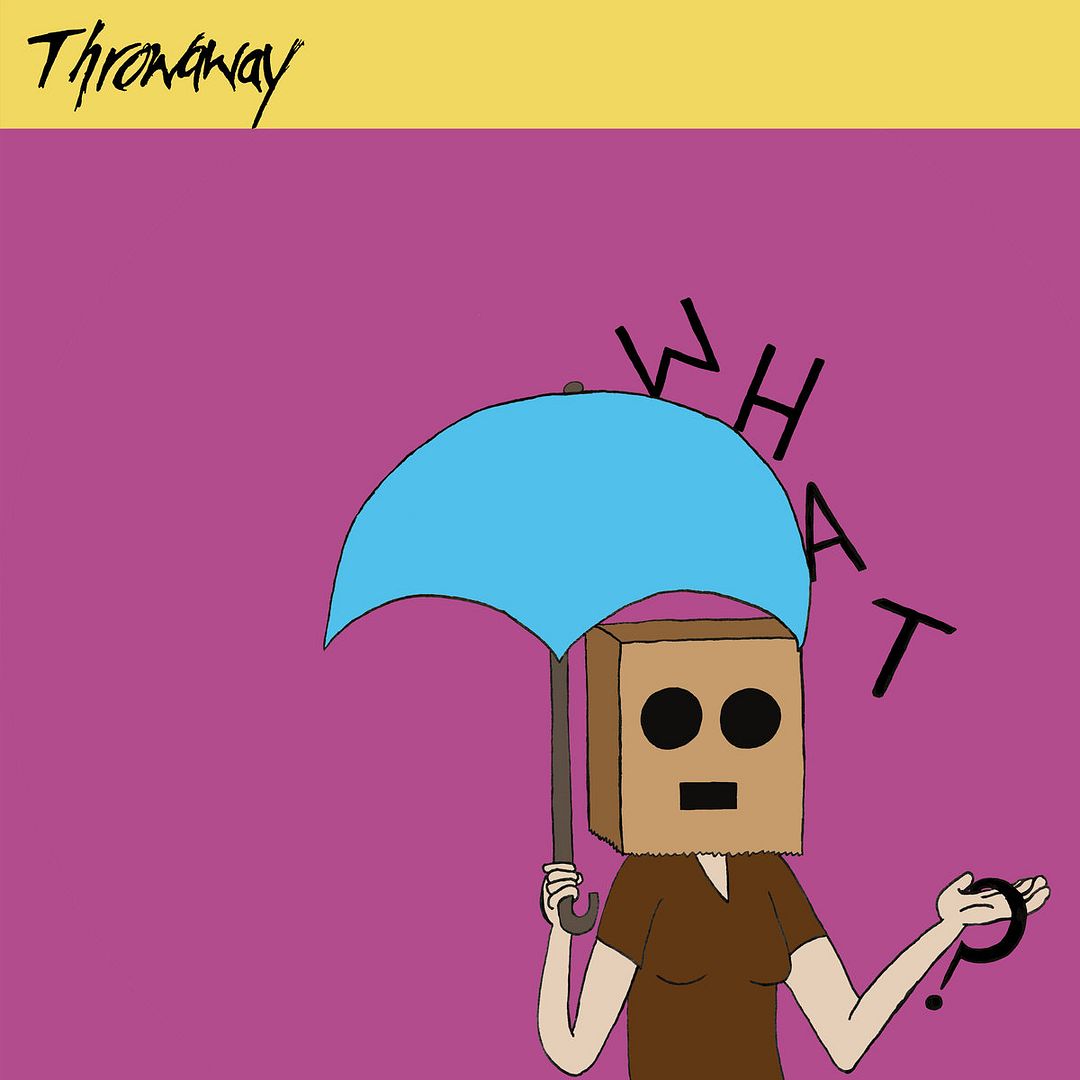 https://therealthrowaway.bandcamp.com/album/what
//
I very much wanted to just tweet out a link to this album with some caption like "This album came out Friday and is an Album of the Year contender, if you're keeping track of such things (which I no longer am)" but then I realized that maybe one day I will go back and attempt to put together a list of my favorite albums from 2019 and I want to make sure that "WHAT?" is on it. Throwaway is not an artist which can be explained so simply either, which is why I feel the need to take the time to write about this to a longer extent than a tweet.
On the surface of this, there is this almost pop quality. It's rock music but it kind of bubbles. In that way it reminds me of a band such as The Muffs. But there is also this darkness under it, with distortion that feels like metal and that reminds me of Nirvana at times, Mudhoney at other times and the combination of pop and dark remind me of One-Eyed Doll. The way the guitar goes though- in terms of tempo and starts and stops and such- really reminds me of Fear Before The March of Flames, which is just wild.
"Vanity Block" has a sax in it and as it says "Three cheers for Hollywood" and is met with a rather unenthusiastic response, but then turns into no more cheers for Hollywood and the line "I guess I'm out of ideas" which is how I feel a lot of the time about Hollywood. Through the sludge, the faster paced parts of the song and the vocals this song somehow also reminds me of He Is Legend. "Exotic Bird" will tell you it is a song about angst and to an extent "Rabbit Hole" reminds me of Slothrust.
The final song is called "I Work!" and it has this full force rock anthem quality to it. By the end the singings goes "I work! / all the time" and then it just ends with a simple "What?", which is the title and that's just so fitting yet it's one of those songs where it just ends an album perfectly. I think we've all had those times in life where someone asks us "What do you do", some kind of question to that extent, and we have to explain how we make money or how we spend our time and the more we address how being an artist should be an acceptable answer to a question we shouldn't really be asked in the first place the better we all will likely be.