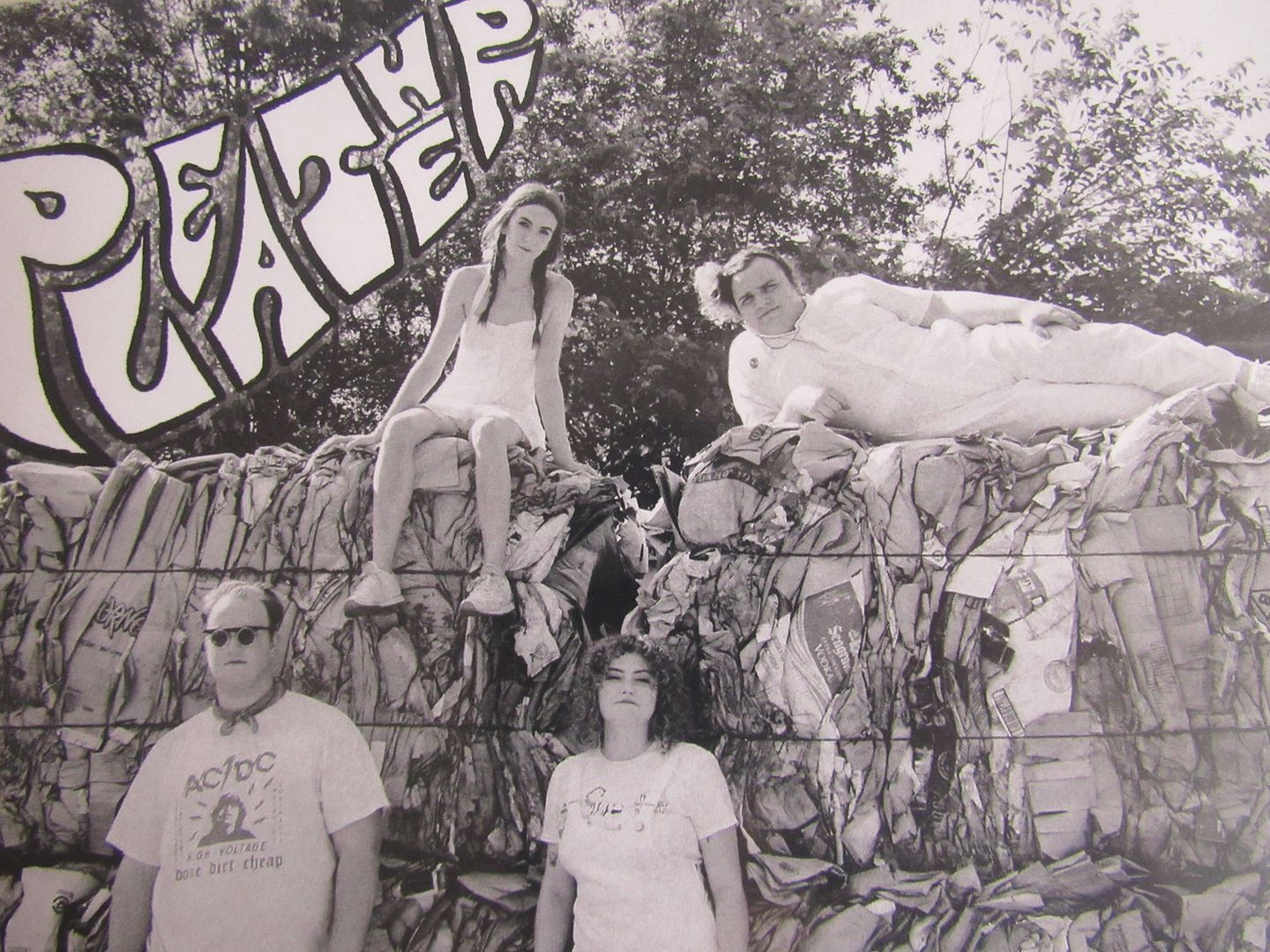 $6 //
Edition of 300 //
https://feral-kid-records.bandcamp.com/album/pleather-wasting-time-with-riot-ep
//
http://feralkidrecords.storenvy.com/collections/57014-all-products/products/28361084-pleather-wasting-time-with-riot-7-single
//
These two songs are roughly a minute and a half each. Both of them are full of heavily distorted guitars and the second has more starts and stops. The overall sound makes me think of The Muffs or The Runaways and I'd really like to hear Pleather cover "Cherry Bomb". There is a punk element to this but it is also slowed down a little bit, a little closer to garage perhaps. Somehow though, it just rocks and needs to be played at a maximum volume.
When "Riot" sings "She doesn't need any of your love" I'm convinced it's about a cat. Then on "Wasting Time" I hear "Wine bottle / role model" and it makes me think less about a cat. These lyrics will stick with you though if you listen to these songs enough times and you should listen to these songs as often as you can.
If there were to be more songs by Pleather, I think they could go the way of bands like Slothrust, Weezer and Metric to create a diverse style with each song. Yet if they decided to do ten or twelve songs and each was under two minutes and had a similar punk style to what is heard on this 7" I would also really like to hear that. Pleather really takes to the idea of "always leave them wanting more" because if there is any fault with this record it is just that I want more.