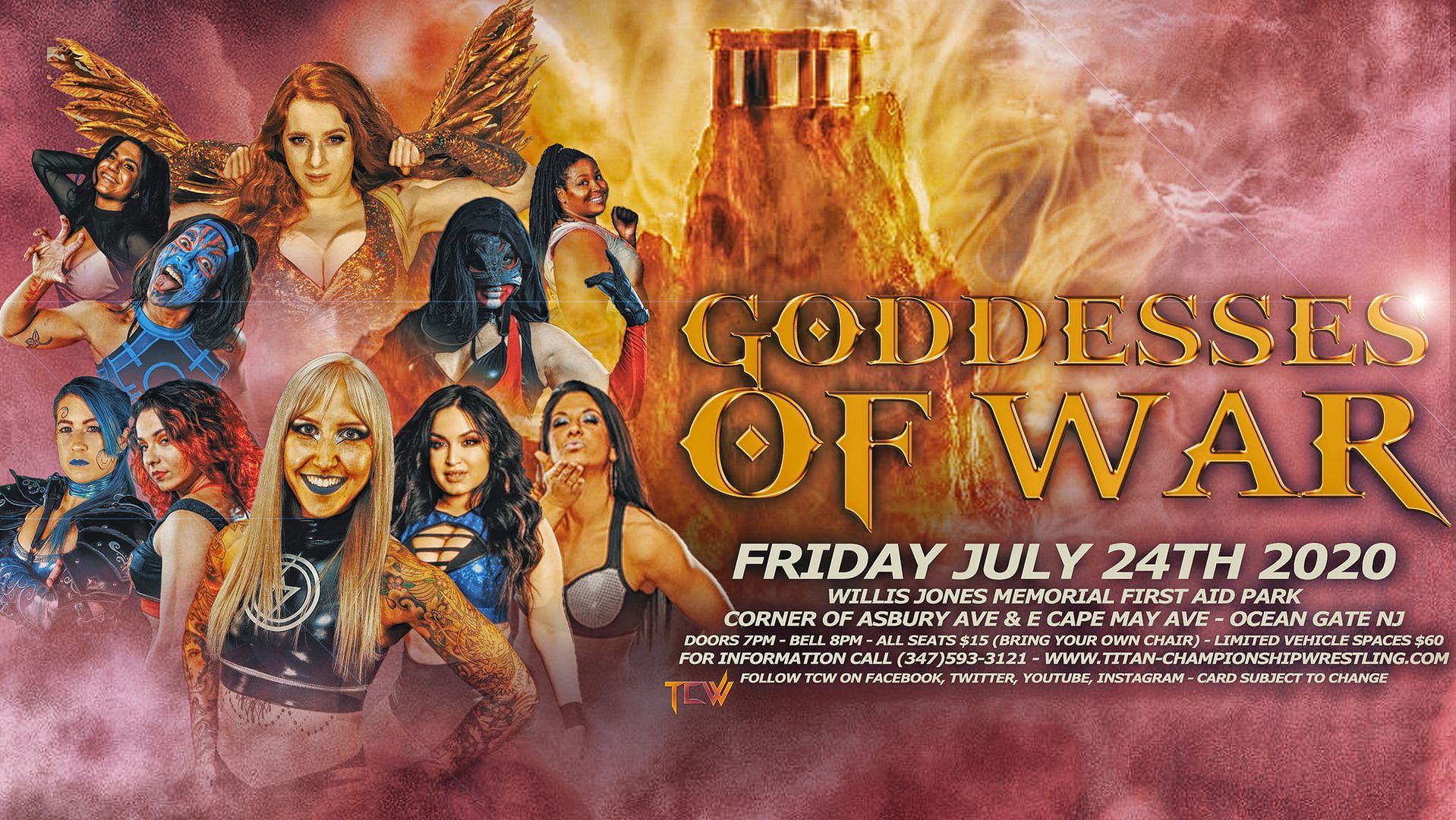 Originally, this event was supposed to be some time in late March, before everything got shut down. We had tickets for it back then, so when it was rescheduled as an outside show Quentin and I decided it would be fun to go to as things are slowly opening back up and I'm not as concerned with spending time outside as I would be sitting inside (Even then, it depends upon the number of people and how we're spaced out, but we've been outside for baseball so this isn't much different in terms of crowds)
This was our first time out of Connecticut since everything went down as well. The Vince Lombardi rest stop is apparently complete and when we left the area where we bought drinks and snacks (and Quentin bought a NJ bear) we saw a pigeon near Popeye's so that was fun. NJ seemed very much on board with the wearing a mask inside idea, as there were signs on the NJ Turnpike telling us as such. Also, we left the NJ Turnpike at one point to go onto the Garden State Parkway and when we paid the toll part of our change back was a dollar coin.
When we arrived at our destination it was nice to see everyone wearing masks and spread out around the outside of the ring. I only had two problems with the way this was set up. First, we went to the side of the ring across from where the wrestlers enter and were told by someone sitting there that no one was allowed to sit there because it was reserved for cars. It would remain empty the entire night. Second, we ended up sitting over near where the wrestlers came out and someone who worked there told us to move back six inches because of the pyro. Then, later, two guys showed up and sat in between us and the pyro without a word being said to them by the staff. Makes sense.
Those are just minor gripes and it was nice to see people out sanitizing the ring in between matches. I know this has probably been said someone else before, but let's keep this idea of sanitizing everything going even after we are no longer in this pandemic. There's nothing wrong with being clean!
There was a few tables set up selling 8x10's and wrestling figures. I was looking to see if they had that Keith Lee basic and what the price might be when Quentin found an Asuka Pop Vinyl so we had to buy that because we will always buy everything Asuka. We also bought some sodas and eventually were able to eat some pizza. I think Quentin was hungry because he kept asking the woman at the table if they had pizza yet. He probably should have spent more time eating on the drive down than playing video games.
To talk about the matches individually would be futile. This collection of talent is one that you don't see every day- and that's why we drove nearly four hours to see such a spectacle. The women on this show were the type of women that you might see fight on a different card, for another promotion, somewhere else but they'd be surrounded by men or other women who might not be on the same level. Gabby Ortiz vs. Holidead is that type of main event level/title match that you would find in another promotion and you could say the same about almost all of the other matches on this card.
The action never stopped and the temperature settled in to being just right. Quentin got into a lot of the matches, yelling at his favorites. While we came into this show knowing a lot of the women, it was characters like the Notorious Mimi who made it easy for Quentin to cheer-- who doesn't want to cheer someone with angel wings??
During intermission, I wasn't sure how things would go with taking photos with wrestlers- not just because of the virus but because of it being dark outside. Holidead was keeping everyone back, which was cool, and while Quentin wore his Holidead mask for the photo I was wearing my Holidead shirt (though I didn't make it in the photo) We took photos with Riley Shepard and talked with her until other kids wanted their turn. Quentin also took a photo with Adena Steele, who we saw at our last live pro wrestling event and will see at our next one (shout out Stan Stylez Intergender Bonanza)
No one ever seemed to not want to take a photo because of the virus or not talk to someone. We got some cool 8x10's as well (Quentin got this really cool Holidead one, which I have a different one made out to me so it was time to have one for himself // We also got a Notorious Mimi signed 8x10 and photo with her because she's the future and the future is now) and after the show Quentin was able to take photos with Corinne Mink and Valentina.
You really couldn't have asked for a better group of wrestlers to put on this show. Titans Championship Wrestling has decided to branch out and turn the Goddesses of War into a brand- into a promotion of all women- and I'm here for it. I will travel, when able, to all of their shows. I fully support this idea and I know Quentin will as well. Anyone who wants to create or promote an all-women's show or federation in the tri-state area is cool with me.
One of my favorite quotes of the night was when a guy came out to cut a promo and the crowd gave him a hard time about getting in the ring because he is not a Goddess. Quentin asked me something like "You know how this wrestling show is all women? What if there was a wrestling show that was all men?" First I told him "That's tomorrow night" (though there was a women's match) but then I said "That's 99% of wrestling shows" But I really thought about it and I feel like I take Quentin to shows that are either all women or at least have multiple women's matches on them. I think we've only ever been to one show where it was all men and aside from that the number of women on shows has always been more than just one match.
Going back home, the George Washington Bridge was on the honor system (you drive through and then they bill you) and that's the way all tolls should be always and forever. There was a sign coming into New York that said to call 511 about being quarantined but we didn't even stop in NY. Overall, it was nice to take this moment in time- this three hours or so outside on a Friday night with Quentin and I spending time together- to go back and feel somewhat like we felt before everything got shut down. I didn't fully even realize how much I had missed live pro wrestling until I got to see it again.