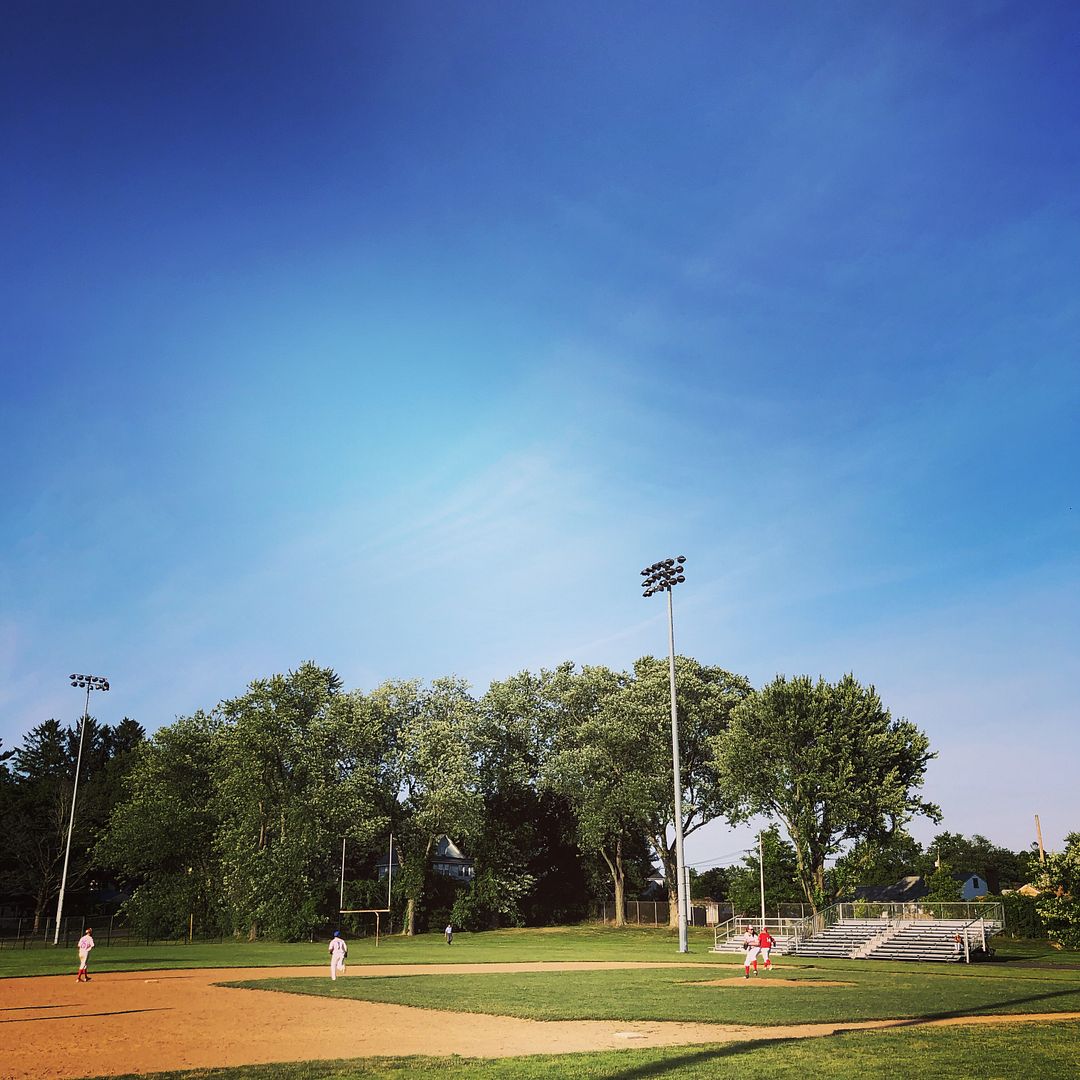 https://hartfordtwilight.sportngin.com/game/show/25513971?subseason=564508&referrer=4591727
More photos can be found in the Facebook album located here :::
https://www.facebook.com/pg/raisedbycassettes/photos/?tab=album&album_id=2916200251754863
Last night was the MLB Home Run Derby (congrats to Pete Alonso) Tonight is the MLB All-Star Game. But for the second consecutive night, rather than watch baseball on television I went out to Ceppa Field to see the GHTBL. Tonight the Record Journal Ezpos took on Malloves Jewelers and it was quite the fun game. Back during the first Expos game at Ceppa Field I saw Nick Foell come in as a relief pitcher and tonight he got the start. He pitched six innings and only gave up one run, so I'd say he got the job done.
Across the first four innings the Expos put up runs every time. One run in the first, second and fourth and two runs in the third. It wasn't really big hits in the sense of homeruns or doubles, but it was big hits in the sense that the ball just dropped in a spot where it couldn't be caught and that just kept everyone rounding the bases. It's so strange to think that I've seen enough games here now that I'm starting to recognize the players and watching them just goes to show you why they have the best record in the GHTBL.
At first, the Jewelers seemed a little rattled. The first pitch they threw went past the catcher. Then it was one of those miscommunications where someone would want to throw to someone and they weren't in position or just unable to catch the ball. They seemed to get their footing throughout the game, but they just couldn't put up the offense needed to stay in this game. There weren't any real plays that shifted the game one way or the other, but just consistent hitting by the Expos and consistent pitching as well (which kept the Jewelers from hitting)
Fun Fact: One player on the Jewelers looks like he could actually be a jeweler. (Is he?)
Now, I was expecting A.J. Hendrickson to pitch this game and he didn't start at pitcher but he did start at shortstop. He did end up pitching the seventh inning as a closer though and with the help of Evan Harasta throwing out someone trying to steal, he did what he was sent in to do. It is odd to me, but in a cool way, that I've seen A.J. Hendrickson behind the plate as a catcher, as a pitcher and as a shortstop.
Also, just because I'm writing this an hour or so after watching the game, I'd like to give a shout out to Jason Sullivan who earns the play of the game honors for a leaping catch. Honorable mention goes to Hector Gonzalez for hitting a pop up fly with almost came down and killed me. Sometimes I can't tell where baseballs go in the sky and such, but I saw that one coming for me right until it didn't.
I'm not sure what it is, but I feel like every time I go to Ceppa Field for a game there are more people there than the last time. Slowly but surely, the crowd is growing somehow. At first I felt like it was just a few different people who were either on their phones or having conversations with each other, but now you can hear the fans cheer for the plays and runs and it just feels exciting because it is. I know that I could be sitting there in silence with three other people and it'd still be exciting to me, but having the crowd does feel somewhat better.