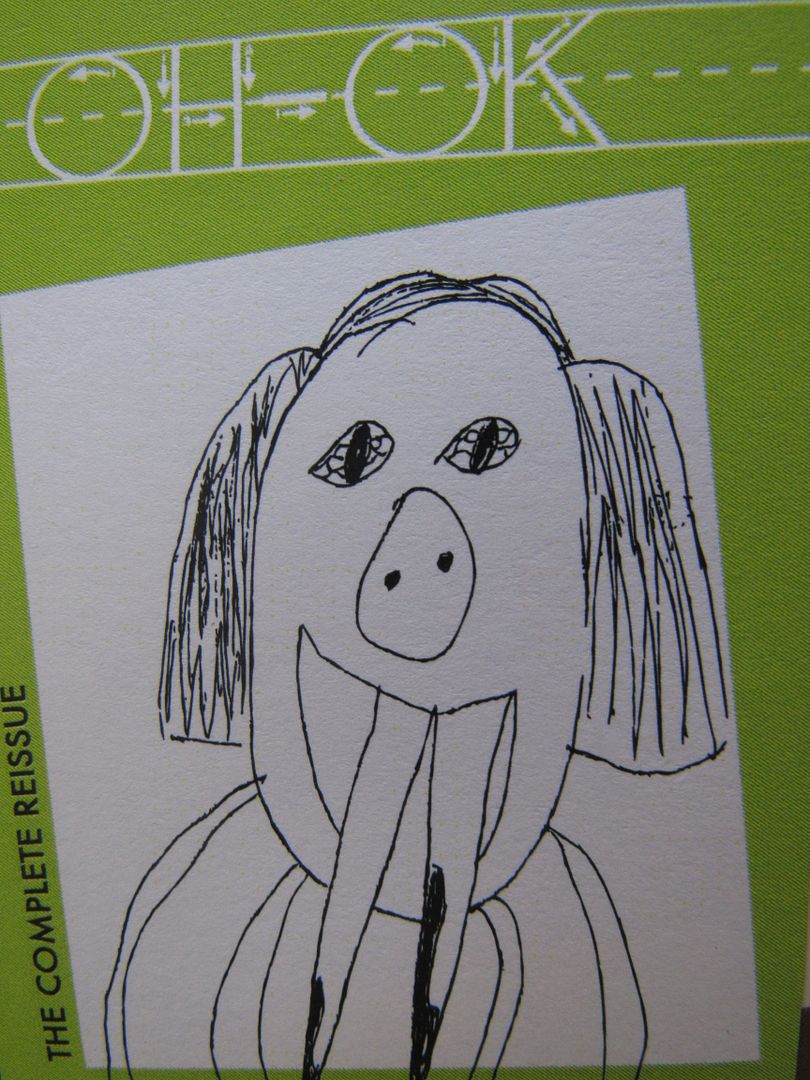 $7 //
https://www.hhbtm.com/product/oh-ok-the-complete-reissue/

Oh-OK is a band that I wish I knew about a lot earlier in life. They were formed a year after I was born so I've literally had almost my whole life to hear of them and then be this like twenty something year long fan of theirs. And I feel like I've always been seeking out bands who sound like Oh-OK because when listening to modern music I don't have as many comparisons to link them back with and being able to type "I hear the Oh-OK influence" would have been super helpful.
To think of Oh-OK as being a band from either the 1980's or 1990's- depending upon how old you are- would just make me feel like they sounded a certain way, which they don't. They have a connection with R.E.M. but also Matthew Sweet played guitar for them at one point as well. I think, in this way, they kind of fit in with that era of rock music that wasn't quite grunge but came after the big hair metal. At the same time though, I don't think Oh-OK sounds like a band such as R.E.M. or even grunge.
With strong bass lines, Oh-OK can remind me of Puffy AmiYumi at times. There are some strong punk qualities here, just jumping around and having fun while playing your heart out. The songs can be dreamy but they can also be loud. If you told me this was a cassette made in 2021 or so and influenced by The Slits and Sleater-Kinney I'd easily agree with you because that's what it sounds like. And maybe that's why I didn't hear of Oh-OK during their time- because in many ways they feel like a band not from their own time.
This cassette is exactly what the title suggests: it is all of the songs of Oh-OK collected for you in one place. It's interesting to me that Oh-OK is probably going to be one of the bands going forward who I hear most in modern music but also those who I will say sound like them might have never even heard of Oh-OK. Perhaps Oh-OK is from the future. I'm not sure. But all of these songs are on one cassette so you owe it to yourself and to music to really become familiar with this one.