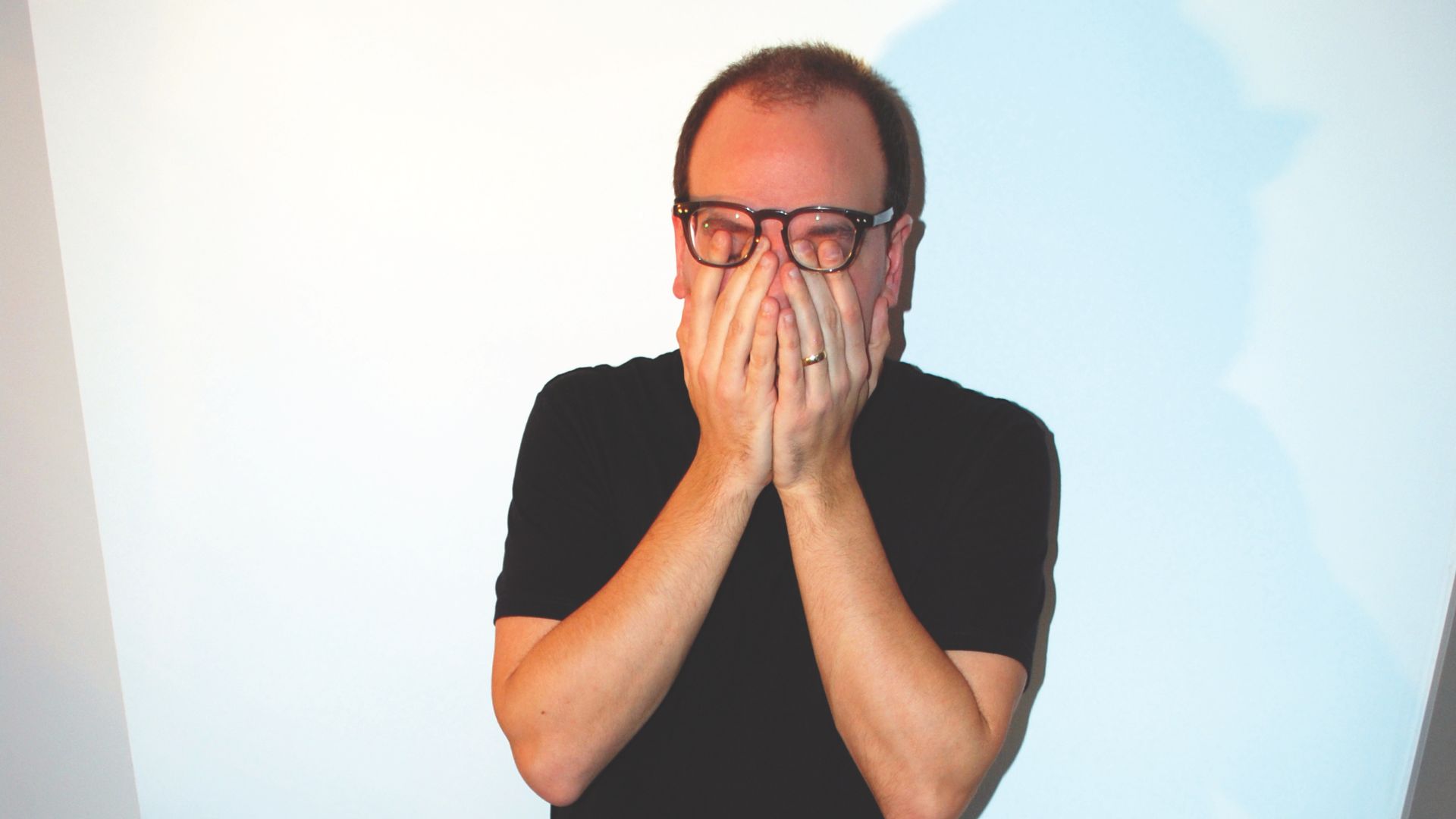 1) At some point in my life, someone told me to say "My Pleasure" instead of "you're welcome" when someone says "thank you". Is this what your name is in reference to- that we somehow became a society where we have to shift the focus to accomodate everyone?
1) Your definition of My Pleasure is correct. As for why it is my name and the origin, that's a secret.
2) Isn't it weird how baby teeth are one of the only things we lose into adulthood?
2) Have you ever seen an X-ray of a child's mouth? Where the adult teeth in the gums above the baby teeth, just waiting to emerge?
3) How would you describe your sound to someone who has never heard your music before?
3) Always struggle to describe my sound to other people. "Weird pop" is usually what I go with, because my influences are usually met with blank faces.
4) Did you really have someone alphabetize your spice rack?
4) Thank You for Alphabetising My Spice Rack very quickly became a live favourite, unexpectedly, but people seem to think it's about my girlfriend. It was actually my dad.
5) Do you feel there is still an importance for physical media in 2019?
5) I struggle with the idea of a release being 'digital only'. It would be way easier to do things that way, but for now, I still love the feeling of owning music, whether it be on CD, tape or vinyl, so I don't think I'll stop putting mine out physically for a long time, if ever.
6) What roles do you think a record label play for an artist in 2019?
6) That's a huge question really, but a very basic answer would be 'guidance'. A lot of musician friends didn't know how to navigate the world of streaming, for example, and I help them with that through the label. Broadly, it's nice when the artist can just think about their art, rather than the business of it all.
7) Growing up writing about music at the turn of the century, I feel like it was much more difficult to be exposed to music outside of the United States compared to how much easier it seems now. What has your experience been like with your music being heard in other countries?
7) Although my music has been played in a number of countries, it's been easier focusing my efforts on the UK, than spreading too thinly and trying to cover everywhere. Weirdly, most of my Spotify plays come from Amsterdam due to being featured on a number of playlists there. Pure accident though.
8) Have you really seen drugs being dealt in Burger King and more to the point has a song as specific as that ever gotten you into trouble, like a Burger King says "Hey, you wrote that song about us, no Whopper for you!"?
8) The drug deal actually went down in McDonald's, but Burger King fit the song better, and seemed sleazier somehow. The only person who confronts me on my lyrics is my girlfriend when they're not romantic enough. Not my style though, man.
9) You have a new EP out on May 17th which is being released as a collection of singles. How did that come about and are there any secrets you can leak about a new My Pleasure full length album?
9) The thoughts behind the EP was to throw absolutely everything I had at the time at it, and to try to produce a handful of tracks that stood on their own. I think they do. I'm really proud of them, probably more than anything else I've done. That positive frame of mind is how I'll head into album three. But before that, I'll be covering one of my favourite albums in its entirety, as a kind of palate cleanser before the next studio album.
10) Final thoughts, shout outs, etc... ??
10) Shout out to you and your readers, for your support.