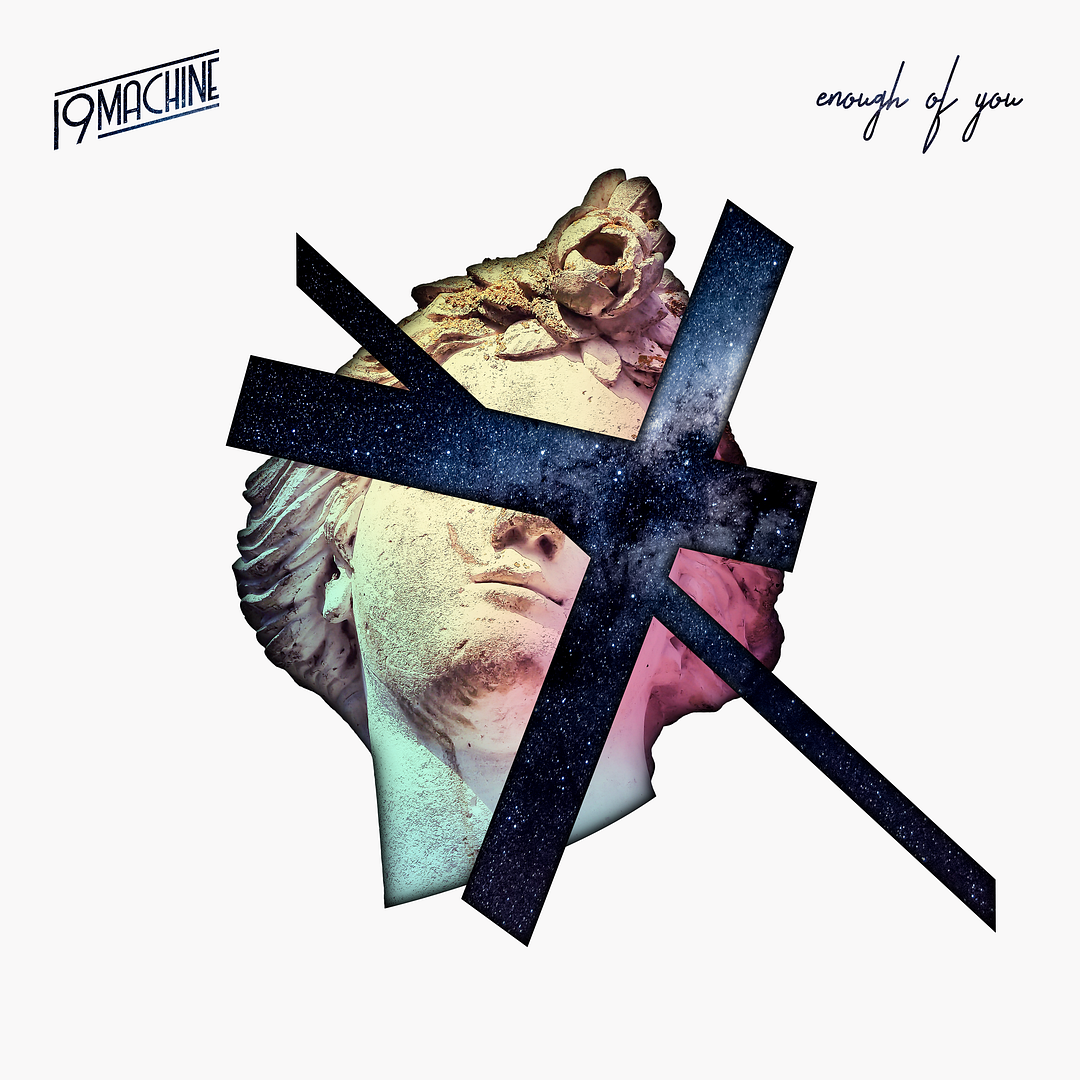 https://soundcloud.com/19machine/enoughofyou
//
https://open.spotify.com/album/20JGpFLMywaSCahHG1J5JZ
//
Guitar notes, dark and distant, bring about some soulful vocals. This has a feeling like a church setting to it which makes me think of Hozier. It kicks during the chorus when the lyrics sing "I just can't get enough / enough of you" and it just breaks down into something funky.
Not too often do I get to make this comparison, but I want to make it here and let you know that as I type this it is with quite the importance. There was once a band in the 1990's called Dishwalla. You may have heard of them because of a song or two, but their album which made them "famous" and the one to follow are among the best ever made and this 19machine song has elements of that distorted melody within it.
While you may perhaps bring your own blast into the past type of comparison with this song, it could definitely be on the radio and in ways it makes me think of Our Lady Peace as well. It just has that quality where it's not quite as heavy as someone like Local H and it's not quite as soft as Matchbox Twenty, but it's that just right place between the two.
Lyrically, this song is also about how the singer just can't get enough. I know this might seem like something you can relate with another person, an obsession if you will, and that's all fine and well, but as I tend to do with subject matters which tend to be about other people I simply think about it as being about music. I'm not sure enough music will ever satisfy me. I think I will always say yes when someone asks if I want to hear a cool song. And this is one of those songs I will listen to again and again.