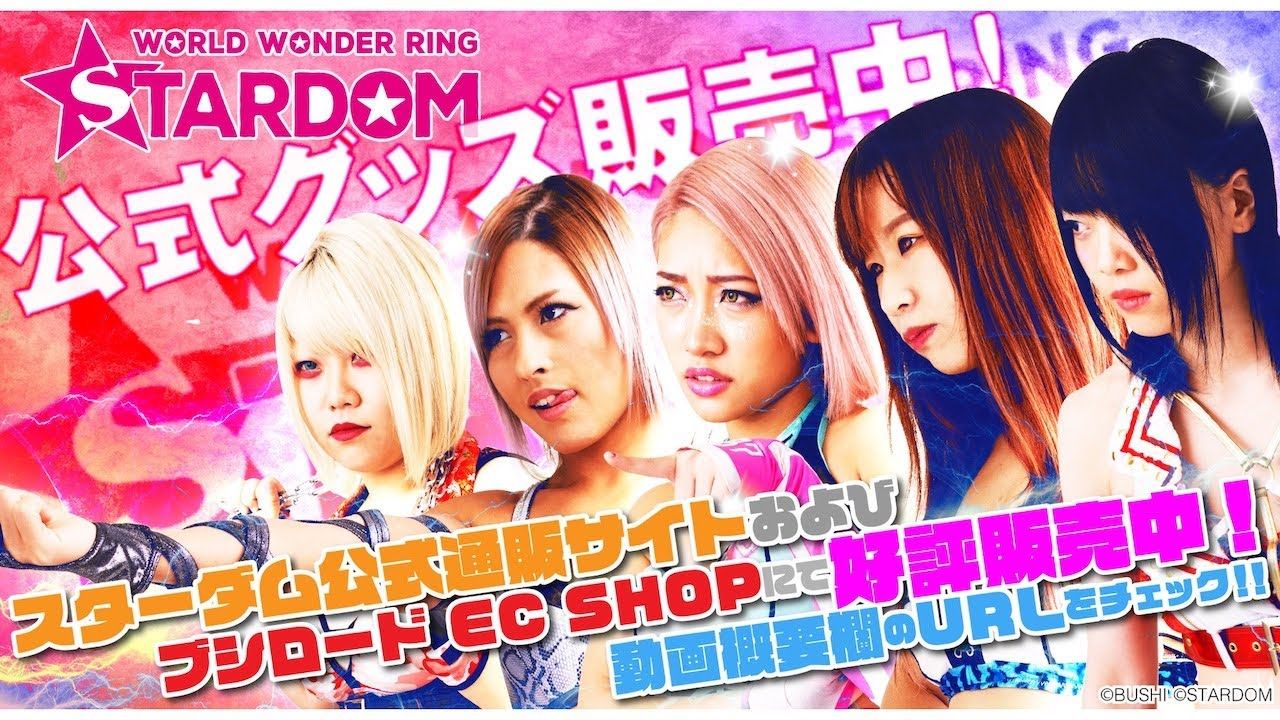 CageMatch results here:
Due to the coronavirus many wrestling shows in Japan were being cancelled so when I read about a Stardom show without people I thought "I'd like to see that". Stardom was kind enough to put it up on their YouTube channel for free and so I feel like it's time to watch some not-in-person wrestling again.
The show opened with a video game-like introduction and then the commentators (including Jushin Liger) came in and talked a bit but this is all in Japanese so I can only guess as to what they're saying: running down the card, saying why they're having this special event without fans, etc. There is also another intro before the show officially starts with video clips and match graphics. In some ways, it doesn't matter that I don't speak Japanese-- these parts of the show help me feel like I understand what's going on a little bit better and really the language of wrestling is universal.
The first woman out for this sho is Death Yama-san and she is flipping off the commentators since their is no crowd. The women are playing to the camera a lot due to the lack of audience. The first match is a battle royal but it's more like a royal type since they start with two women and then one enters every so often after. If you've never seen Stardom before, this is a good way to see a number of the women at once and get a little sampling of them- much like how a lot of promotions on IWTV do scramble matches.
Momoe Nakanishi is incredible. A true class act, giving it a full throttle intro even without the fans there to entertain. Ruaka, however, seems unphased by it all. There are pinfalls in this match and as Death Yama-san found out, that means everyone can gang up to pin you at the same time. Captain Stardom is a fun character that everyone tries to unmask before Starlight Kid makes the save and then they both get beat up for their efforts.
Leyla Hirsch is one of my absolute favorites, as I've seen her on IWTV, and when she came out she posed, looked to her left and right kind of realizing no one was there to react, shrugged it off, went into the ring and started fighting. Natsu Sumire was really the first one to embrace the idea of the show, coming into the ring with water and some sanitizer type spray. Mima Shimoda came out with a chair, which was interesting, and then she eliminated Natsu Sumire who was trying to get a chant going.
Saya Iida won this battle royal as "Super Strong Starlight Machine" and then afterwards cut a promo which appeared to call out Natsuko Tora, who then came out for a match which is how I put those two things together. See, you don't have to speak Japanese when you can speak wrestling.
Following that match was a tag team match which will hopefully help you to see what a star Hana Kimura is and then the match of the whole card saw Bea Priestley and Jamie Hayter retain their tag titles over Momo Watanabe and Utami Hayashishita. Aside from Leyla Hirsch, Priestly and Hayter were the only two non-Japanese women on this show (I believe) and them coming out to pose for the crowd and kind of interact as if there were people there when there wasn't was a lot of fun for me for some reason.
The main event was a wild lumberjack match which went all over the empty arena and I just can't believe that in these times, when everything feels so uncertain and awful, Stardom still manages to not only put out a show that makes me feel happy and some sort of hope, but also it's for free on their YouTube channel.
I want to go to wrestling shows. I think in some ways I got spoiled by seeing wrestling live so much it becomes a different experience when I watch it on tv and as such I really miss live professional wrestling (Even though it's only been a little over a week since I went to a show, as I type this now) I don't want something to happen which forces shows to be canceled or postponed and being in an empty arena goes along with that, but if we're trying to turn a negative into a positive then this Stardom show is a pretty big positive and years from now I hope we all can look back at it like "Remember that time..."