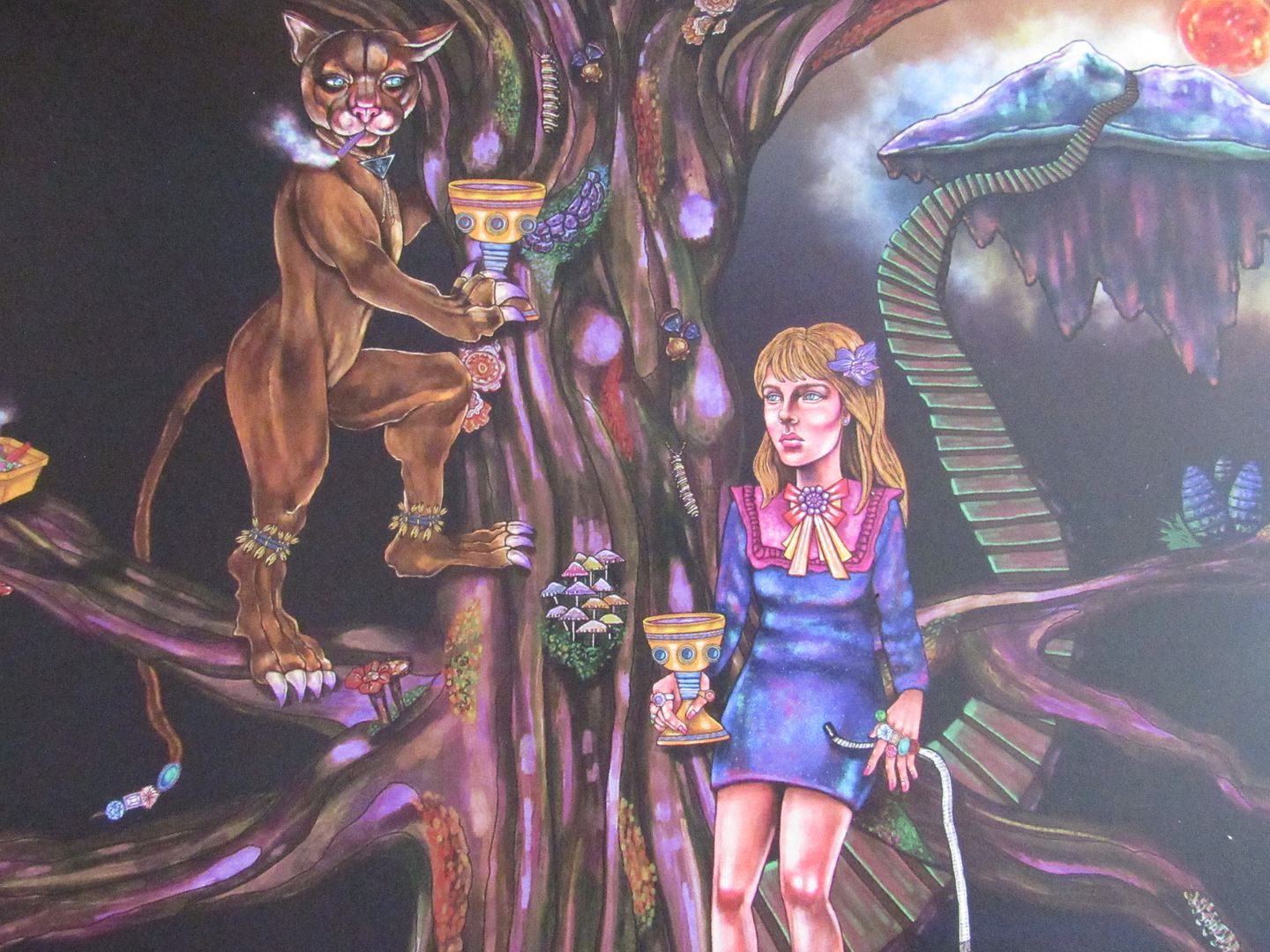 $18 //
https://sashabell.bandcamp.com/album/love-is-alright
//
Right away the sounds of Sasha Bell can be described as dreampop. There are psychedelic swirls within these songs but for the most part it is upbeat, like That Dog or Letters to Cleo, as it also has this 1990's sort of alternative quality (not quite grunge, but around that same time) The more you listen to this one, the further you get into the songs and on repeat listens you can definitely hear the flute coming out. At first, I questioned whether or not there was a flue in here, but yes, it is there.
"I used to swing from branches, but now they're in a pile" is one of my favorite lyrics. "Castle Keep" has this "Don't Fear The Reaper" type of guitar drive, yet it also can remind me of that song by The Who that I think is called "You Bet". Overall on the first side I really enjoy the song "Sparrow", as it has an uplifting sound to it but it can be rather the opposite in mood when you listen to the lyrics and perhaps it is the song I can relate with the most on the entire album.
"Heavy Doors" opens up Side B with keys and a definitive flute for that obvious Fleetwood Mac comparison. This is dark and gloomy, but in a way that if someone came up to you and said "Come on, let's go!" you would go with them. This is certainly a slower track, but it is also a bit heavier not in the sound but the way it is delivered, as everything feels like it is falling apart at the end.
"Molly's Got a Talent" is a song that for some reason whenever I hear it in order of the rest of the songs on this record it makes me feel like there are some Tom Petty elements within here. This idea continues into the song "Lemonade", which also somehow makes me think of Slothrust. And then this just breaks down into a song which can sound like Buddy Holly in that really dreamy rock n roll way but then also it can have some country hints at the end here.
The final song is called "The Library" and it begins with this eerie drone. I didn't quite know if this album could top the way "Sparrow" ended out the first side, but Sasha Bell has found a way with "The Library" as this is just such a wild ride. Notes just shoot through like lasers and I feel like we're at the planetarium. I imagine the shooting stars as visuals, but once again it can feel like everything is breaking down and falling apart as this mostly blissful, mostly upbeat album comes to its end.