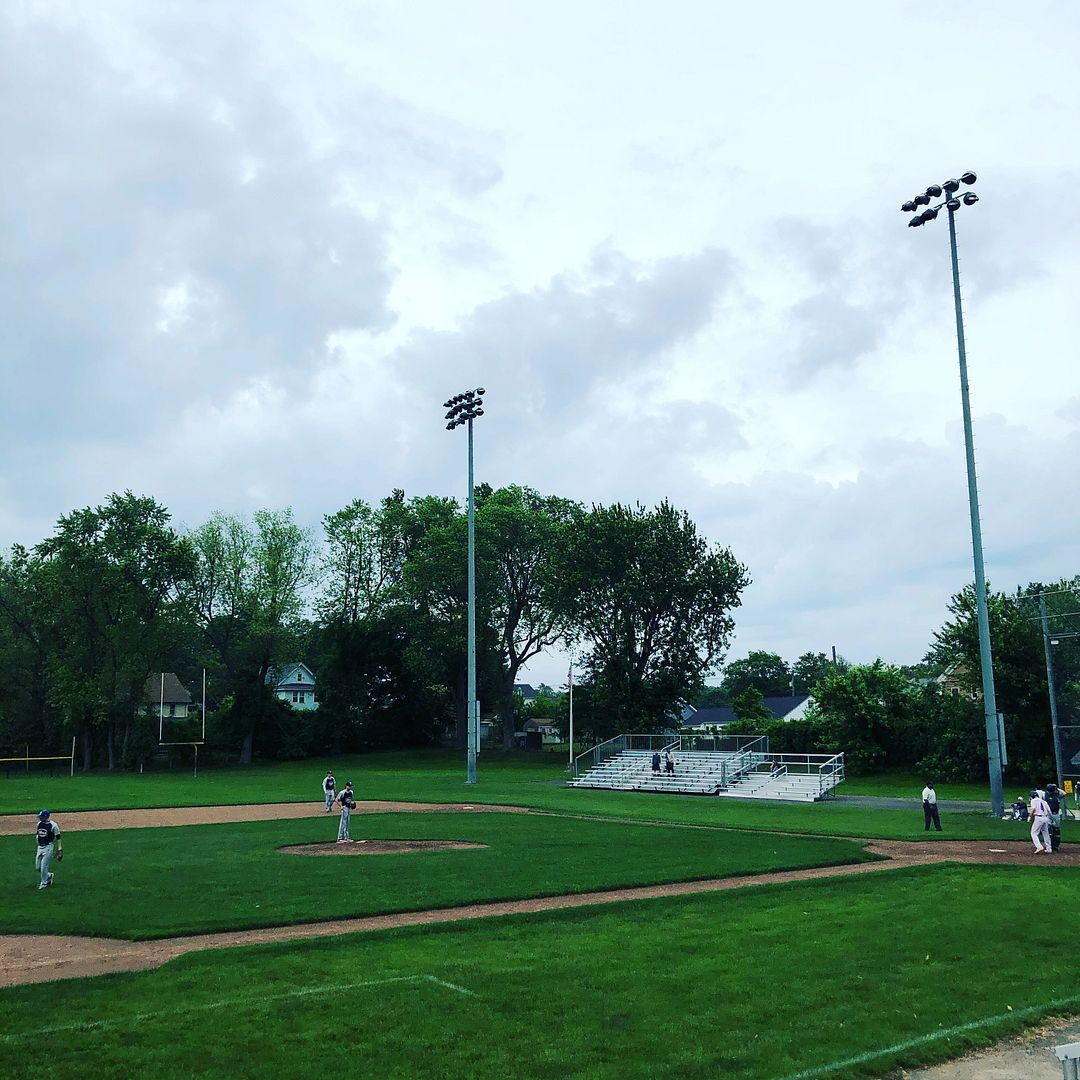 Additional photos can be found here :::
Following the shortened 2020 season it felt good to not only get back out and see baseball from the GHTBL but also to see baseball from the Record-Journal Expos. I'm not sure what happened with this game because it was originally scheduled for the day before, June 3rd, in Cheshire and so seeing it pushed to Ceppa Field with the Ulbrich Steel being at home was somewhat unusual but not unexpected because I guess that Ulbrich Steel just still doesn't have a home field.
Being Opening Day for the Expos made me wonder whether we would see A.J. Hendrickson or Charlie Hesseltine start, but as we found out it was in fact neither as the start went to Tanner Raymond. Tanner Raymond pitched a good game through the first four innings and the Expos put up the offense that they needed as well. With one run scored right in the top of the first inning, the way the pitching was going hits were rarely leaving the infield it seemed and this felt like it could have ended 1-0 in a battle of the pitchers.
Then the Expos came alive in the top of the fifth and put up five runs when it felt like everyone got an RBI. Jack Rich brought in two, Jason Sullivan drove in a run and A.J. Hendrickson hit a long shot to center field that if it had gone towards left or right it would have been a homerun easily. As the Expos offense exploded in the top of the fifth, so did the Steel offense. The Steel put up three runs of their own in the bottom of the fifth, cutting the lead in half and making it a 6-3 game.
As the Steel mounted their comeback- putting up one run in the sixth and two runs in the seventh- they almost walked it off as the Expos offense got shut down. I'm not going to say I haven't seen it before because I've seen teams come back in the seventh inning when they were down ten runs and win it, but this was one of those rare games where you didn't expect there to be such a comeback and it's why you can never truly count the other team out.
Ceppa Field has lights but apparently whoever needs to turn them on was not there. While that certainly feels like an issue with Ceppa Field, I also hope someone decides to mow the grass before I'm there for a game again because it was to the point where it would cover the shoes of anyone standing in it. I feel like Ceppa Field was chosen for this game because they have lights, but alas, the first Expos game of the season ends in a tie (which I assume is to be resumed at a later date)
While the Ulbrich Steel team consists of a lot of new names to me, the Record-Journal Expos still have a lot of the same players but names like Kyle Hartenstein, Nick Foell and Jeff Massicotte were missing. Where are brothers Joe and Mike Gulino? Where is Hector Gonzalez? It feels as if the Expos have gone through a bit of a shift of their own, but having their core group of players still should benefit them.
What's funny is if you win the first game of the season you can say you're off to a good start. If you lose the first game of the season you say it's only the first game and work on what you need to improve and go from there. But what happens when your first game is a tie? Do we count this as the first game? The Steel had already played a game before this and they played another one after it, so it's kind of odd that the Expos are the only team to not have an official recorded game, sitting at 0-0.
I'm excited for this season of the GHTBL though because we not only get new teams playing in new places such as the Hartford Colts but we get to go to Muzzy Field to see the Bristol Greeners even though they hate me because they're not green. With the pandemic changing things last year, I feel like this year is just such a different feel, like anything can happen. It's an exciting time for baseball in Connecticut, but it is especially an exciting time to watch the GHTBL.