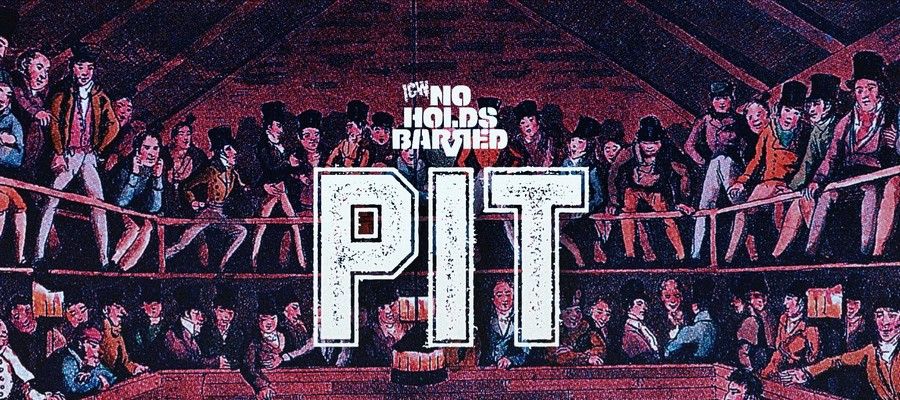 https://www.icwnoholdsbarred.com/
Following the Deathmatch Drive-In ICW NHB took us to the Deathmatch Circus. This was to be a weekend of not only wrestling but other events which would go with a circus and there were shows scheduled for Friday night, Saturday afternoon and Saturday evening. While Saturday didn't have the same issue, on Friday it rained- a lot- and this forced some changes to the show. It should be noted that during this time in 2020 we were under the watch of the coronavirus which meant that we couldn't be inside as much, so the idea was to hold this show outside for better social distancing and all.
At the last minute, as even said during this show, this all got changed because of the rain and these matches took place in a barn in front of a crowd wearing masks. Yes, shout out to Larry Legend for saying he'd call out anyone who wasn't wearing their mask because not all shows ran with the same idea but it was really all just so everyone could keep going- the fans, promotions, wrestlers- everyone. By not following those rules, you're hurting everyone.
This show started with AKIRA vs. Eddy Only, though apparently everyone thought Jimmy Lloyd was coming out vs. AKIRA. I suppose you could say that AKIRA had another one of those moments as he was the first one to enter this pit to fight. I don't know what it is about Eddy Only, but it's fun watching him get beat up. There was a nice "Fuck Ohio" chant during this match as well and even though I have no feelings about that particular flyover state either way, it was funny because it was against Eddy Only.
I haven't really seen a lot of Dale Patricks but I will admit it was good to see Casanova Valentine pick up the victory here as if I recall correctly he lost his first three matches for ICW NHB and so breaking out of that slump was good. Jimmy Lloyd would go on to defeat Alex Ocean, who is becoming one of those heels like Eddy Only that I just enjoy see getting beat up. In the main event there was a tag team match won by The Rejects and this really felt like the four biggest names- the core of the roster in ICW NHB- going at it at once in John Wayne Murdoch & Reed Bentley vs. Alex Colon & Eric Ryan.
It might just be that I was at Volume 1 live, but I feel like the next two Volumes were building up to something bigger. This show could have been that but weather pursued. I give ICW NHB all the credit in the world for not just saying "Eh, we're rained out" and calling the whole thing off. Instead they gave us four matches over the course of an hour, a nice sampling of ICW NHB if you will, and I really do believe that this is that moment not just for these wrestlers but for this entire promotion where now it just goes up from here. Now it's all eyes on ICW NHB. Now I'm in this place where I want to sit down and just watch show after show all in the same day. Now I'm hooked.