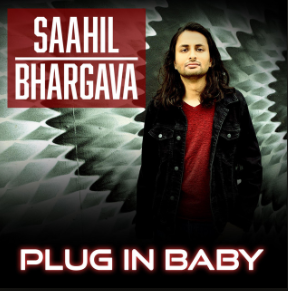 https://open.spotify.com/album/3D0SR4nR3O2bjJIktazVpS?highlight=spotify:track:5Otf64F8pxiLXklLX07Imo
When you press play on this song the first thing you'll hear is the guitar come screeching through. There is a certain level of distortion that makes me think of an artist such as Santana, but the way it builds just also gives me this bigger vibe like Trans Siberian Orchestra. In some ways, hearing this music the way it is even makes me think we're going into an opus of a song, the likes of which we could hear from Coheed and Cambria.
As the vocals kick in, I'm not sure I've ever heard anything quite like this before. The combination of music and voice is not far off from someone like The Rocket Summer or Ben Kweller, perhaps, but it has not been done quite like this before. The music feels like a gritty rock n roll, distorted into the chorus like Weezer, but the vocals sing a different song- one which could be closer to a pop side of rock.
It is strange for me to think about how we can blend other genres with melody- such as hardcore and even metal- but the idea of taking this distorted rock n roll sound and putting these almost Coldplay-like vocals on top of it is something new. If I had to choose one artist to compare Saahil Bhargava with it would have to be Weezer, but this somehow just seems so much more complex than that also.
While this is one song from Saahil Bhargava, I would definitely like to hear more. I imagine an album coming somewhere with a sound between Ben Folds and Phantom Planet. I think of how powerful a slower ballad could sound. It's that distorted almost classic rock n roll sound but with a melody in the vocals unlike which I've ever heard before and when you tie it all together it really makes me want to hear more music which sounds like this and I think only Saahil Bhargava can deliver that.